Today i was fighting a vamp on my NS with leggies and heres the results. Click the pics for a zoomed in veiw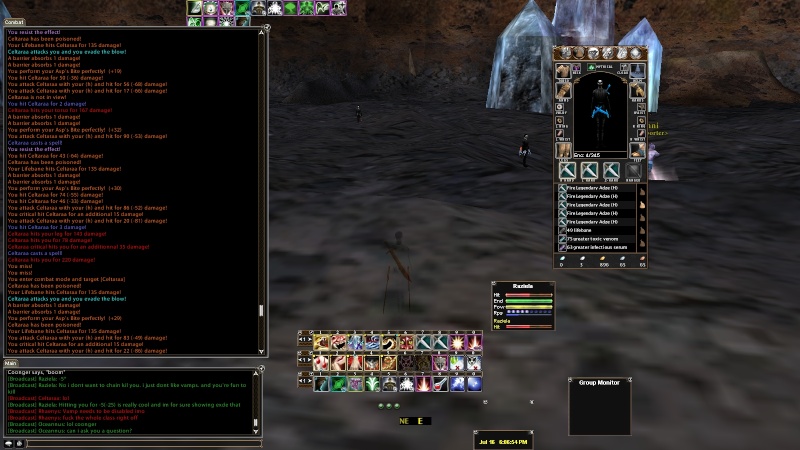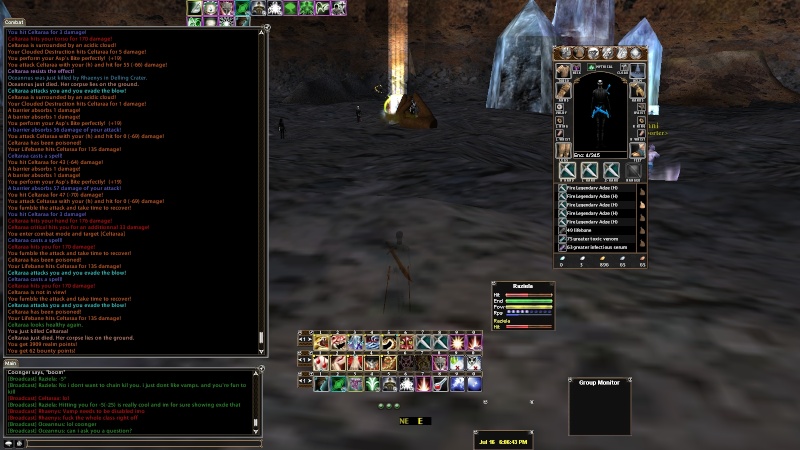 Team Lead





Posts

: 5


Join date

: 2013-07-14



Vamp's seem better since they got Nerfed, the whole thing as a stealther is figuring out how you can counter them. If you're hitting that low with Legy's he probably has AoM, plus his self magic resist buff up.. Switch to physical dmg weps.

I do think they were OP before the nerf they recieved the other night, but between that and the new buffs for all players, they have balanced out.



Posts

: 24


Join date

: 2013-07-13



Lies, they still arent balanced, They can beat anything 1v1. I still killed him. But still. Hitting for -5(-25) is stupidly OP

Team Lead





Posts

: 5


Join date

: 2013-07-14



I watched ~10 1v1's between zerkers/warriors/valks/NS's and 2 vamps today and things definitely seemed balanced.



Posts

: 24


Join date

: 2013-07-13



i cant read that log, i dont know what your trying to say.
Admin





Posts

: 49


Join date

: 2013-02-09


Age

: 29


Location

: New York



on the log it says Raz attacked the vamp with his weapon for -5dmg (-25)

thats weird buggy and all around annoying...



Posts

: 5


Join date

: 2013-07-15


Age

: 25




---
Permissions in this forum:
You
cannot
reply to topics in this forum